Fnac Kids
A marca Fnac Kids serve para identificar o setor da loja Fnac especialmente desenvolvida para os pequenos. A tipografia construída é especialmente "fun" e permite a aplicação da marca de forma dinâmica e versátil. O uso de texturas, cores e formatos diferentes, aliado a ilustrações divertidas contribui para o entendimento do conceito da marca e serve de apoio para o desenvolvimento de sinalização e produtos. The Fnac Kids logo is used to identify the sector on Fnac stores specially developed for the little ones. The designed typography is especially "fun" and allows the application of the logo in a dynamic and versatile way. The use of different textures, colors and shapes, combined with fun illustrations contributes to the understanding of the concept of the brand and serves as support to the development of signaling and products.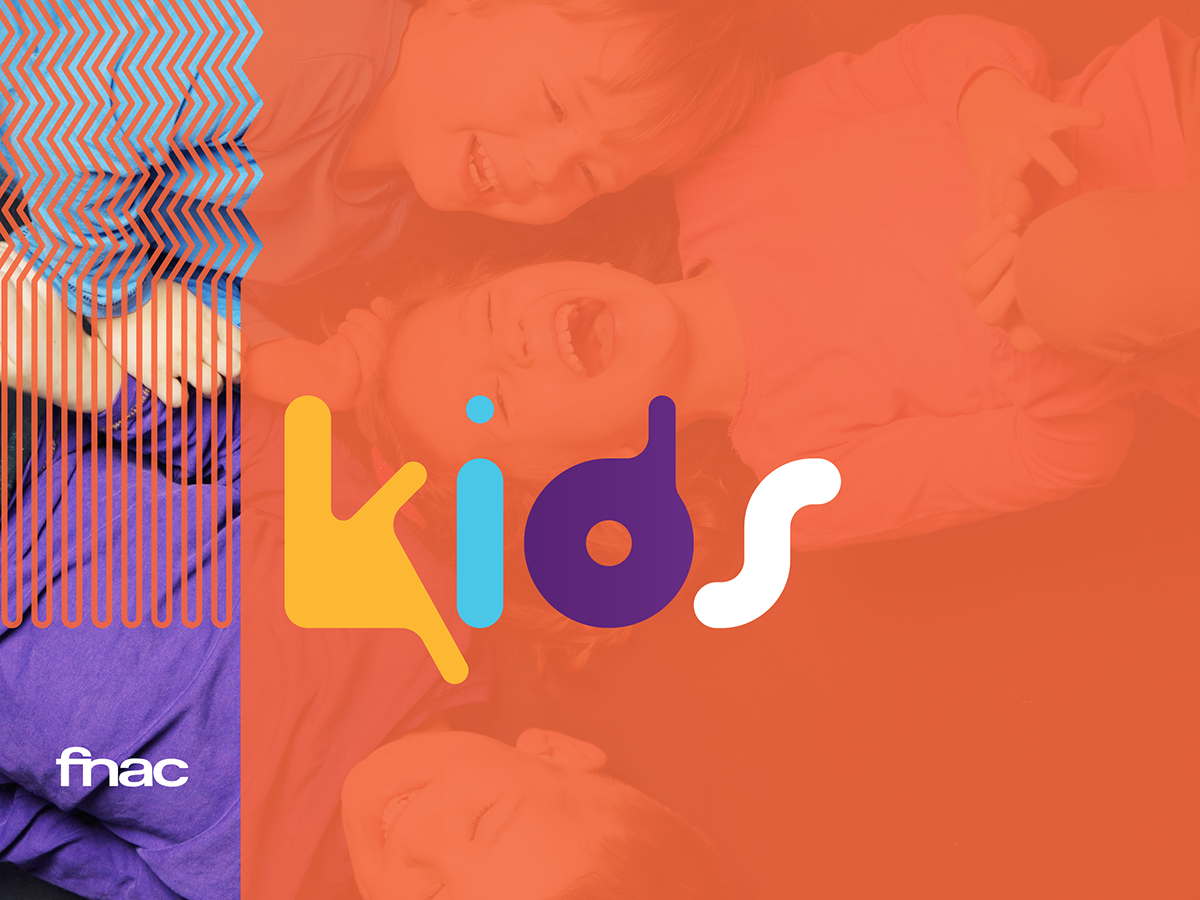 A marca Fnac Kids foi desenvolvida com o objetivo de personificar o setor para crianças dentro das lojas Fnac no Brasil e em materiais gráficos utilizados na comunicação de produtos e eventos. O desenho do logotipo foi desenvolvido para ser infantil, mas ao mesmo tempo proporcionar um comportamento menos óbvio, visando traduzir a personalidade do público e da marca Fnac. Sua utilização permite o uso da marca de forma dinâmica e versátil em áreas de diferentes tamanhos preservando leitura e compreensão do nome. Além disso, a marca foi aplicada acompanhada de uma série de texturas e ilustrações, que foram especialmente desenvolvidas para expandir o universo visual e permitir que a aplicação na sinalização, comunicação e produtos seja divertida e facilmente replicável preservando sua essência e identidade.
...

The Fnac Kids logo was developed aiming at personifying both the children section in the Fnac stores in Brazil and the graphic material used in product communication and events. The logo drawing was designed to be child-like, but at the same time, to engage a less obvious behavior, translating the personality of Fnac brand and its customers. Its application allows a versatile and dynamic use of the logo on surfaces of different sizes while retaining the name reading and comprehension. Moreover, the logo was applied alongside a series of textures and illustrations that were specially developed to expand the visual universe and make the application of the signaling, communication, and products fun and easily replicable while still keeping its essence and identity.